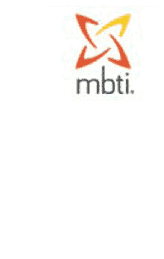 People all over the world use this assessment to gain valuable insights about themselves and the people they interact with. It is used for individual, group and organizational development.
Benefits to individuals and teams from using the MBTI include:
Understand themselves and their behaviours at a deeper level
Identify strengths and challenges
Improve individual and team performance
Develop leadership at every level of an organization
Appreciate others and make constructive use of individual differences
Understand and reduce conflict
Enhance effective communications
The MBTI assessment can be done on an individual basis, or groups and teams can complete the assessment and attend a workshop to deepen the learning.
MBTI Workshops
Our MBTI workshop takes an interactive approach so you can experience the personality types in action, and develop a deep understanding and appreciation of the differences. We use the personal insights gained from the personality type indicator, combined with experiential activities, to produce powerful new insights at both the individual and team levels. You will learn more about your individual type preferences, and begin to develop strategies for leveraging your strengths and addressing areas for development. Teams will deepen their awareness of how they function today and how they can work together even more effectively.